definition
[poop ban-dit]
An unknown dog who poops mysteriously in odd places and never takes credit for it. The poop may be found anywhere except in a toilet. The poop bandit may strike at any time in any place.
"All dogs are poop bandits"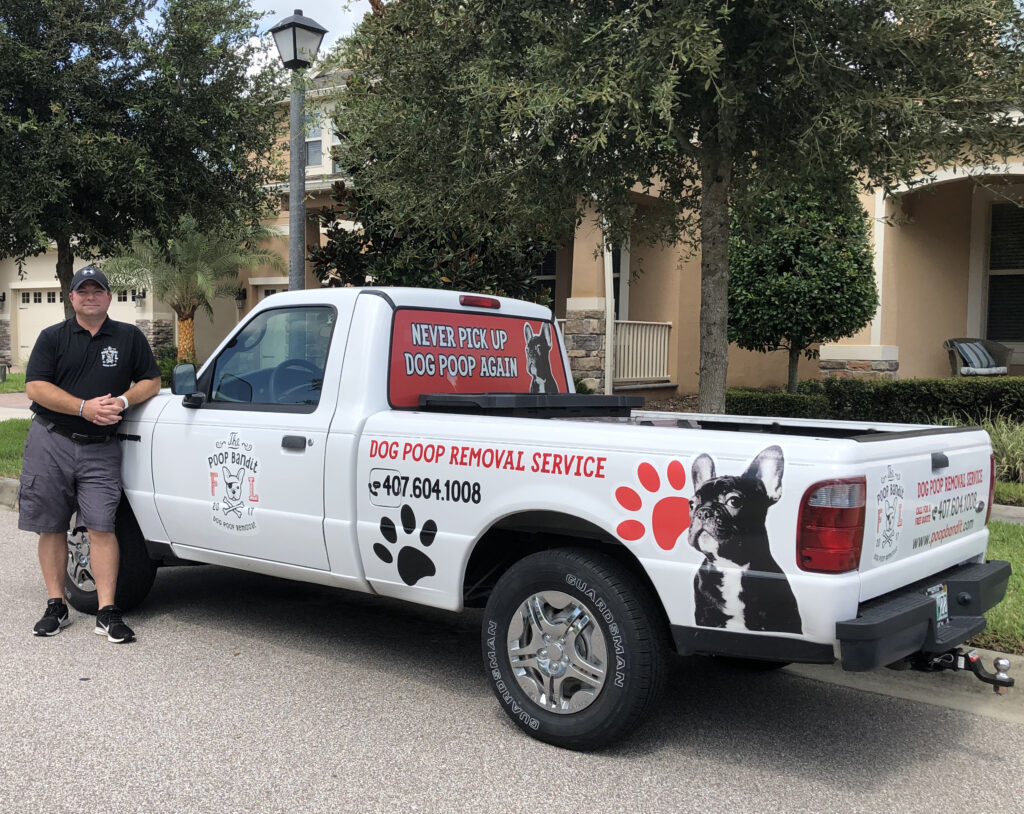 Our first family dog was the "original poop bandit" and oddly enough his name was actually Bandit!
We adopted the perfect Border Collie to herd our 3 kids when they were little and our family was still young. As time went on Bandit started to suffer from anxiety and confusion like most Border Collies do as they age. Our veterinarian recommended that Bandit would do better if he lived out his remaining days on a farm and do what Border Collies do best, which is herding animals. Luckily, we found a great place for him to roam! This company is named in his honor, RIP Bandit.
Now, let's get down to business. We are a family owned & operated company in Winter Garden, Florida and offer dog poop removal services to Orange County, FL. I've always had a passion for helping people and have been very service driven throughout my entire life. We specialize in environmentally safe removal of pet waste for all breeds of canines. From time to time you might even see my oldest son working with me. After he graduates from high school he plans to enlist in the Marine Corps and is very active in the AFJROTC, accumulating over 200 hours of community service. He also likes to help people and is service driven.
Michael Wright – Owner